Greetings from the President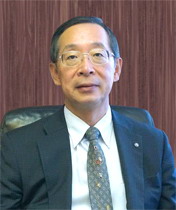 Since our founding in April 1941, our company has overcome many trials and tribulations, including those relating to the Second World War, the Ise Bay Typhoon, a shift to the floating exchange rate system, oil shocks, the steep appreciation of the yen, the collapse of the bubble economy, and, more recently, the Lehman shock. For more than seventy years, our company has consistently played a key leadership role in the domestic and international cargo forwarding business with a focus on ceramic raw materials (including glass, ceramics, and refractories) and chemicals. We owe our success to your continued support and business and extend our sincerest gratitude and appreciation to all of our clients.
In line with the changes in the times, we have consistently and proactively pursued improvements in business performance and the bolstering of rational cargo-handling machinery, transportation equipment, and systems in response to logistical needs that are becoming more sophisticated and varied in both qualitative and quantitative terms. Presently, we control a dedicated private wharf (Yura Futo) where a level luffing unloader capable of being used to quickly load and unload larger volumes of bulk cargo than anyone else at the Port of Nagoya has been installed at Yatomi Wharf, as well as warehouses and a goods disposition site measuring approximately 180,000 square meters situated in the vicinity of the Port of Nagoya. Modern cargo-handling machinery and rational work methods allow us to safely and rapidly process large amounts of cargo with ease.
Against the backdrop of a shift in terms of the means of distributing export and import cargo (excluding special types of cargo) in recent years from general conventional ship-based cargo to container ship-based cargo, we have set up one new warehouse after another—a three-story dedicated multipurpose warehouse for containers at a site adjacent to Yura Futo (March 1999), a dedicated warehouse for small-lot mixed container cargo (October 2003), the Yatomi Logistics Center (April 2006), and the Nabeta Logistics Center (October 2011) —in order to deal not only with raw materials but also with a wide variety of domestic and international cargo. In addition, we have collaborated with core Yura Group companies Yura Rikuun Co., Ltd., Yura Senpaku Co., Ltd., and Yura Kisen Co., Ltd., as well as other affiliated companies to establish a system capable of transporting export and import cargo on an integrated basis over land- and sea-based routes. We established Marine Express Corporation in 2010 as a forwarding agent (consolidator) charged with handling door-to-door compound international shipping on an integrated basis over land- and sea-based routes and small-lot mixed cargo against the backdrop of increasing diversification in the field of logistics, where there has been a shift from bilateral to multilateral interactions with different Southeast Asian countries where raw materials are extracted, processed, or consumed. By responding flexibly to logistics vis-à-vis Southeast Asian countries, we have endeavored to forge a system for facilitating diversified cargo operations.
In order to stay faithful to fundamental principles and rapidly respond to logistical needs that are evolving with the times, we will harness our creativity and innovative spirit without remaining satisfied at standing still and intend to proceed one step at a time and steer a dramatic course towards a new era as a general logistics partner trusted by our clients. You are encouraged to contact us if you have any requests or concerns regarding logistics in general. Backed by the full force of the Yura Group, we are confident in our ability to be of service. We eagerly welcome the prospect of receiving even more guidance and feedback from our clients in the years to come.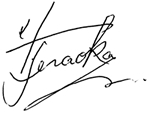 Yoichi Teraoka
President